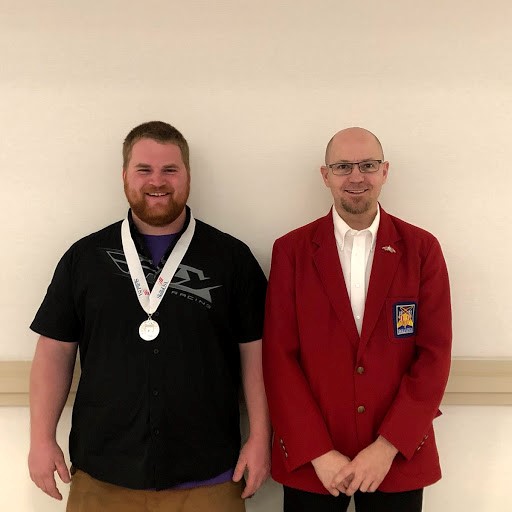 M State PowerSports Technology student Anthony Gerasch of Chetek, Wis., placed second in the SkillsUSA Minnesota competition in Bloomington on April 12.
Gerasch, a student on M State's Detroit Lakes campus, won the silver award in the Power Equipment Technology category. He was coached by PowerSports Technology instructor Kent Reisenauer and is also a recent graduate of M State's Marine Engine Technology program.
SkillsUSA is a national nonprofit that serves high school and college students who are preparing for careers in trade, technical and skilled service occupations. Its state and national competitions are based on industry-driven occupational skills standards.
Pictured: Anthony Gerasch (left) and PowerSports Technology instructor Kent Reisenauer.