M State students show their Skills in state competition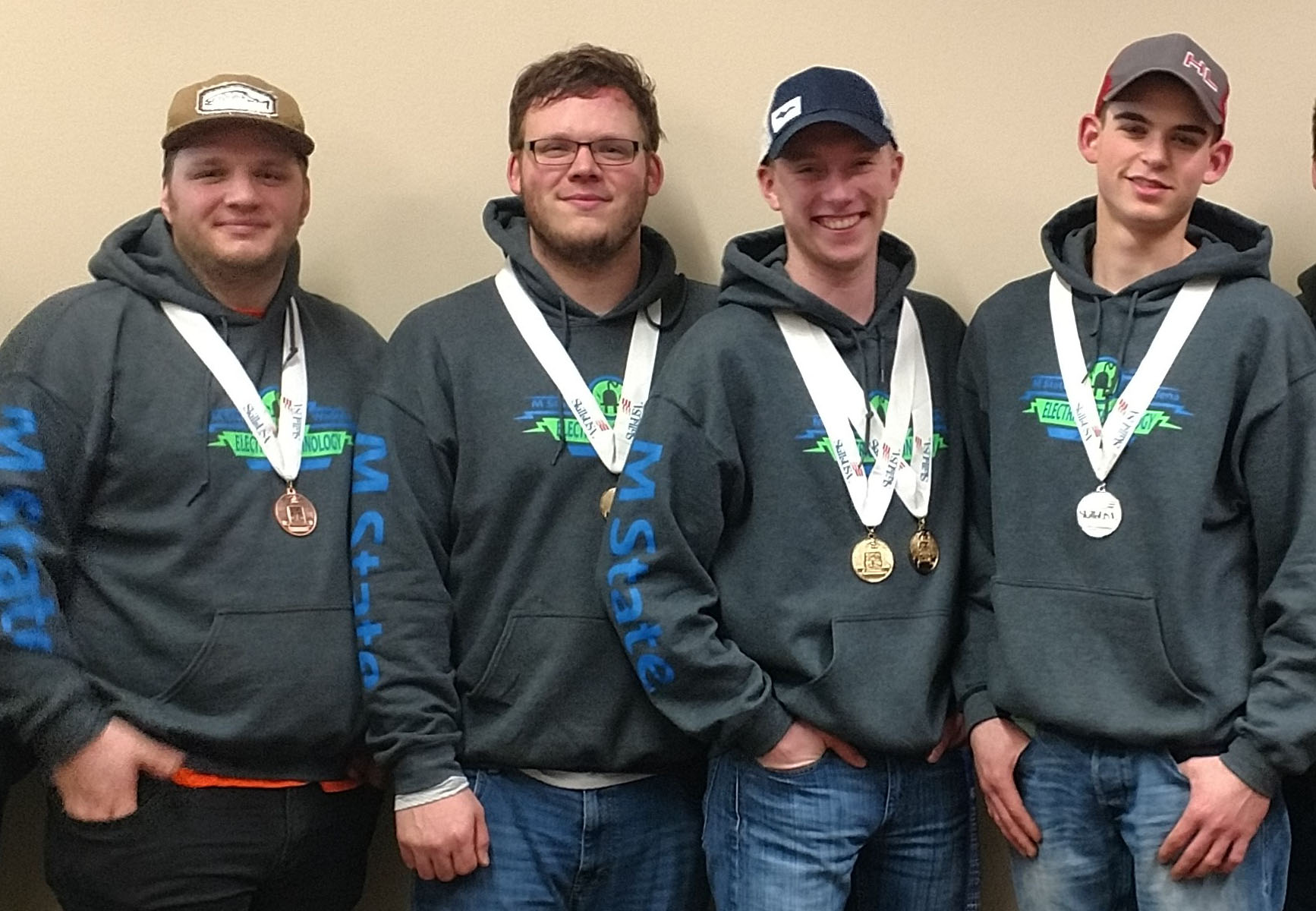 Four Electrical Technology students at Minnesota State Community and Technical College were among the top winners in the recent SkillsUSA Minnesota competition in the Twin Cities. The four are all students on M State's Wadena campus.
Competing in the high school division, PSEO student Josh Hunter of Menahga placed first in both Construction Blueprint Reading and Electrical Wiring. Hunter is a first-year Electrical Technology student.
First-year student Abram Regier of Hackensack placed first in the postsecondary division in Construction Blueprint Reading.
Second-year student Adam Regier of Hackensack placed third in the postsecondary division in Industrial Motor Control.
First-year student Caleb Landin of Brainerd placed second in Construction Blueprint Reading, also in the postsecondary division.
 SkillsUSA is a national nonprofit that serves high school and college students who are preparing for careers in trade, technical and skilled service occupations. Its state and national competitions are based on industry-driven occupational skills standards.
A total of nine M State students, all coached by Electrical Technology instructor Keith Haataja, competed in the SkillsUSA Minnesota event, held April 12-14.
Cutline: M State's SkillsUSA winners included (left to right) Adam Regier, Abram Regier, Josh Hunter and Caleb Landin.