M State partner honored for community commitment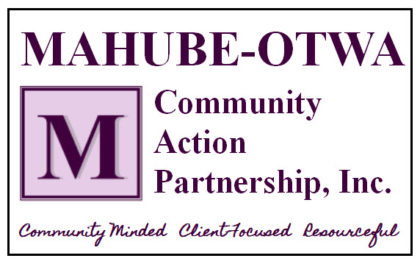 Congratulations to the MAHUBE-OTWA Community Action Council for its recognition as a Civic-Minded Employer by the Campus Compact partnership of colleges and universities.
MAHUBE-OTWA was nominated by Minnesota State Community College for a 2020 Engaged Campus Award, which recognizes businesses in Minnesota and Iowa for their commitment to corporate social responsibility and employee engagement in the community.
In its nomination, the M State President's Council on Diversity, Equity and Inclusion recognized MAHUBE-OTWA for its long-standing partnerships with M State to address the region's basic needs. Most recently, MAHUBE-OTWA partnered with M State and Lakes Country Service Cooperative to put together the Rural Equity Summit in January.
The college cited MAHUBE-OTWA for a whole-family approach that addresses family well-being, its work in reducing the harmful effects of trauma and its work on diversity, equity and inclusion.
MAHUBE-OTWA provides services for residents of Becker, Hubbard, Mahnomen, Otter Tail and Wadena counties.
The Iowa & Minnesota Campus Compact strengthens the capacity of colleges and universities to fulfill the public purposes of higher education through its network of 58 campuses. Among its work is the creation of partnership opportunities, supporting quality programming through professional development, and promoting the importance of the civic mission.
An in-person awards ceremony was scheduled by Campus Compact for this spring but cancelled due to the coronavirus pandemic. Instead, Campus Compact plans online recognition for its award winners through May 5.