M State donation supports Police Explorer Post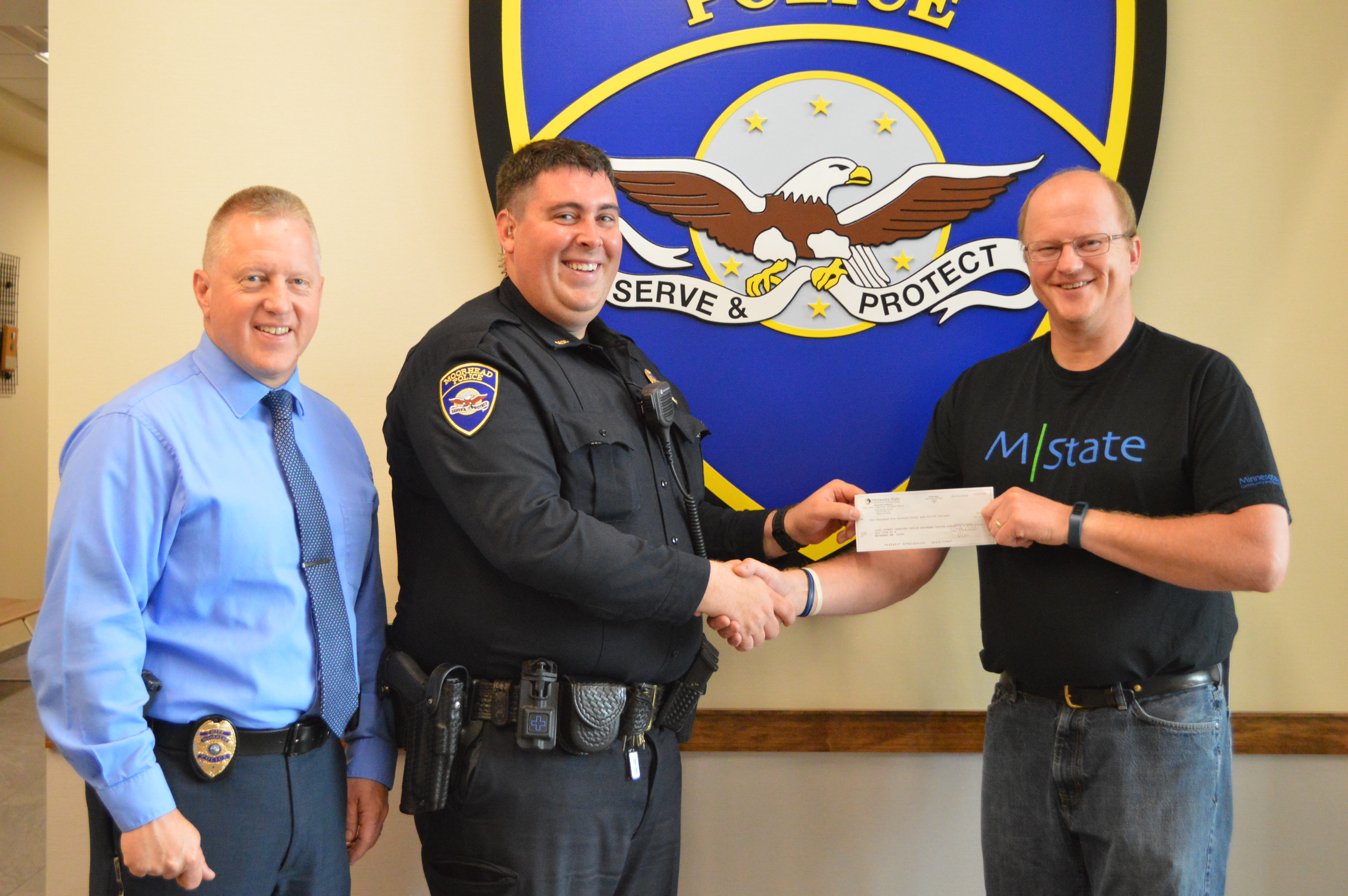 Jeff Nelson (right), coordinator of M State's Criminal Justice program, recently presented $1,650 to Moorhead Police Chief Shannon Monroe (left) and Officer Ethan Meehan (center) for support of the department's Police Explorer Post, which works with young people ages 16-21 who are interested in law enforcement careers.
The money was donated to the college by the Masonic Lodge of North Moorhead in appreciation for the assistance of M State Criminal Justice students at their Saturday morning pancake feeds. Members of the Explorer post also volunteered at the breakfasts.
The money will be used to assist the Explorers as they travel around the state to compete with other posts in categories including crime scene investigations, domestic investigations and accident reconstruction. The Masonic Lodge donation will also assist M State Criminal Justice students with the cost of tuition for police summer skills training at Alexandria Technical & Community College.