M State awarded national nursing accreditation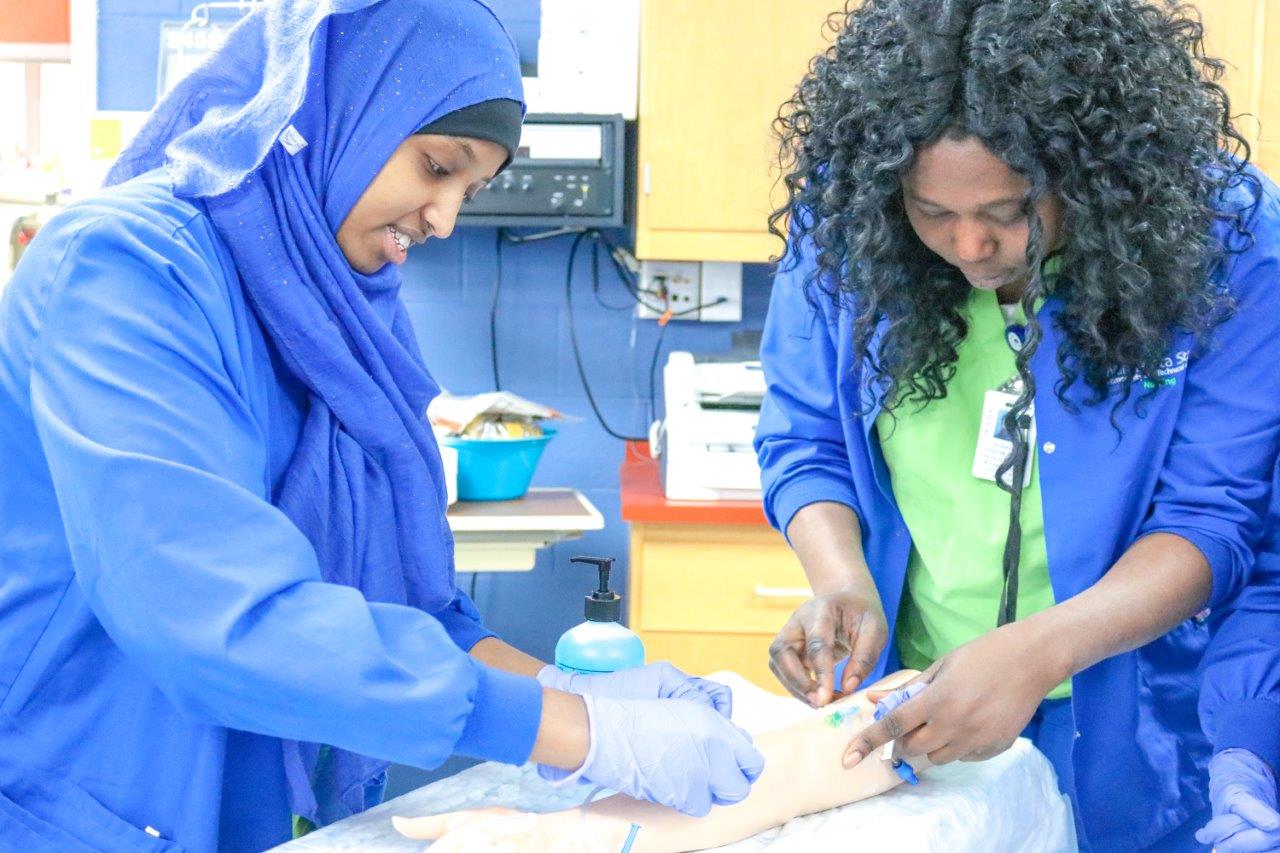 M State is proud to announce that the nursing programs on all four of the college's campuses have been awarded initial accreditation status by the National League for Nursing's Commission for Nursing Education Accreditation.
"National program accreditation is a recognized standard of excellence," said Jennifer Jacobson, M State's dean of health careers.
The CNEA accreditation, effective through June 2025, was granted for both the Associate Degree in Nursing and the Practical Nursing programs at M State.
"In addition to M State being accredited as a college by the Higher Learning Commission, we also have a number of programs that are accredited by the appropriate external agencies," said M State President Carrie Brimhall. "This particular accreditation demonstrates that our nursing program meets the rigor of independent and objective peer appraisal, providing nursing students with the assurance that M State provides excellence in overall educational quality and support services."
The NLN accreditation "promotes excellence and integrity in nursing education globally," according to the organization's website. The rigorous months-long accreditation process included CNEA site visits to the M State campuses in February.
M State was formally notified of its initial accreditation status in a letter dated June 24.
The 40-credit PN diploma program is designed to prepare students to care for individuals in a variety of health care settings including hospitals, long-term care facilities and physician clinic settings.
M State's associate degree nursing programs includes the 64-credit ADN Generic Option for students with no previous nursing experience who are seeking to become registered nurses and the 32-credit ADN Advanced Standing option for practical nurses seeking to become registered nurses. Graduates of the associate degree program typically provide nursing care in hospitals, long-term care facilities, clinics, community health facilities and other health-related facilities.
M State's Nursing programs also have been approved by the Minnesota Board of Nursing.
For more information about nursing programs at M State, visit minnesota.edu/nursing. Applications are now being accepted for Spring Semester 2020.