M State an Aspen Institute Top 150 Community College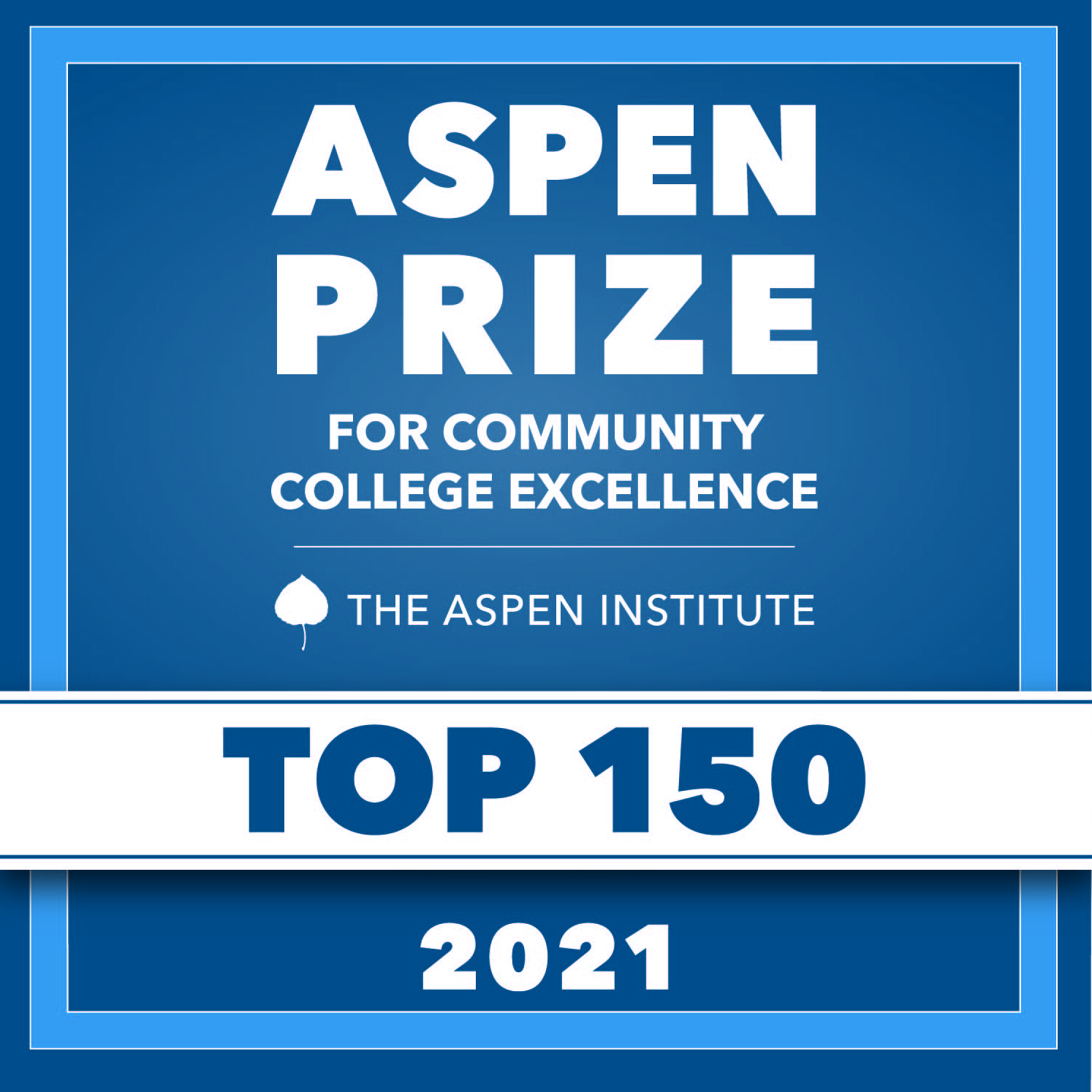 The Aspen Institute College Excellence Program has named Minnesota State Community and Technical College as an Aspen Prize Top 150 U.S. Community College, making it eligible to compete for the $1 million Aspen Prize for Community College Excellence for 2021.
The institute selects its top 150 community colleges from nearly 1,000 colleges nationwide based on student success in the areas of learning, certificate and degree completion, employment and earnings and high levels of access and success for minority and low-income students.
This is the sixth time that the Aspen Institute has included M State on its list of top community colleges. The college has campuses in Detroit Lakes, Fergus Falls, Moorhead and Wadena.
"I'm so proud that the work of our faculty, staff and administrators has been recognized by the Aspen Institute as one of the Top 150 colleges in the nation for the sixth consecutive award cycle," said M State President Carrie Brimhall. "At M State, we are all in when it comes to student success!"
The mission of the Aspen Institute, an educational and policy studies organization based in Washington, D.C., is to foster leadership based on enduring values and to provide a nonpartisan venue for dealing with critical issues.
Data show that over the last two years, student retention, graduation rates and degree completion have improved at the top tier of 150 Aspen Prize-eligible colleges.
"Community colleges play a vital role in developing talent and enabling social mobility across the country, and it's critical for them to get better at what they do," said Josh Wyner, executive director of the institute's College Excellence Program. "We're pleased to see evidence that these institutions are improving, that more are delivering on their promise.
 
"We're also pleased to play a role in honoring outstanding community colleges and sharing what works to ensure great outcomes for students – through graduation and beyond."
The Aspen Institute's current top 150 colleges are located in 39 states in urban, rural and suburban areas, with enrollments ranging from 500 to 75,000 students. The other Minnesota State colleges eligible to compete for the award are Alexandria Technical & Community College, Northland Community & Technical College, Ridgewater College and Saint Paul College. The top 10 finalists for the 2021 Aspen Prize will be named in May 2020, and award decisions will be made in spring 2021.