Jazz, Concert bands combine for fall show
The M State Concert Band and Jazz Band are joining musical forces for a combined performance on the Fergus Falls campus on Sunday, November 20.
The concert will be held in Legacy Hall and then the Waage Theatre, starting at 2 p.m.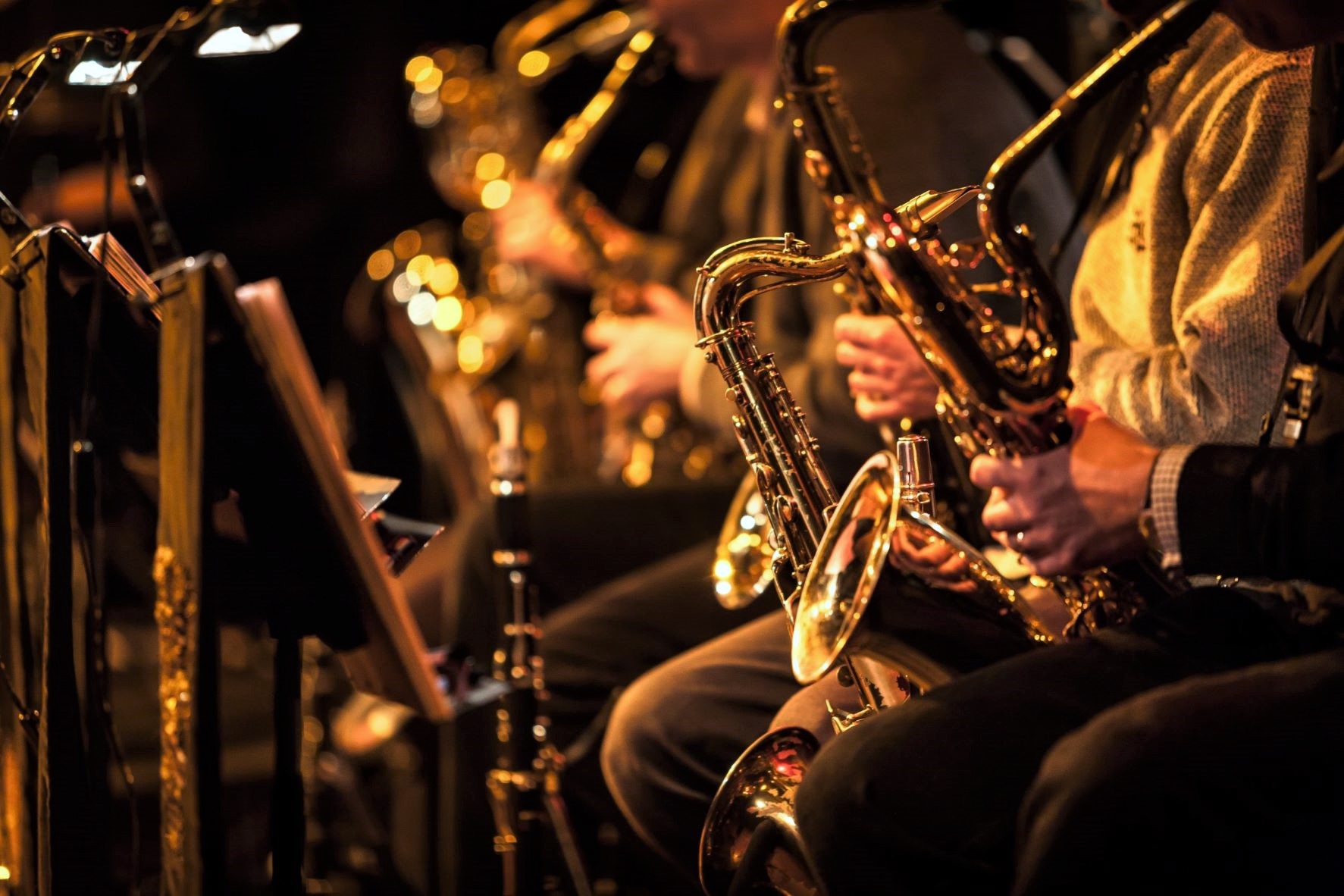 Led by Director Jim Iverson, the 48-member Concert Band will perform a selection of works including Alfred Reed's "Alleluia! Laudamus Te," movements from Percy Aldridge Grainger's "Lincolnshire Posy," James Barnes Chance's "Incantation and Dance," Susan LaBarr's "Grace Before Sleep," and John Philip Sousa's "The Stars and Stripes Forever."
A performance by the 21-member Jazz Band will follow, under the direction of Jeff Sands. The Jazz Band will play "Super Slick," by Mike Barone, "Blue Bossa," by Kenny Dorham, "Crystal Silence," by Chick Corea and "One Day Ahead of Yesterday," by Dave Mills.
Membership in the M State Concert and Jazz bands consists of a mix of M State students, area high school band directors and other musically inclined community members. Several M State students will be featured as soloists in the November 20 concert, including Ellia Soydara, Faith Nord, Rachel Nordlund, Elise Rogholt and Steven Wohlenhaus.
"We are lucky to have such a talented group of musicians playing at the college and they have put together a challenging and entertaining program for this concert," said Iverson. "The band members have worked hard in rehearsals and now they are excited to share their music with an audience."
Tickets are $5 for students, $11 for adults who purchase in advance ($14 for adults who purchase at the door). Advance tickets are available at the M State Bookstore on the Fergus Falls campus or online at mstate.universitytickets.com.