'Everyone can relate to it': Abstract paintings by Ashley Kunz, at the Beck starting Jan. 9
An exhibition of abstract paintings by Moorhead artist Ashley Kunz will be featured at M State's Charles Beck Gallery, on the college's Fergus Falls campus, January 9 through March 10.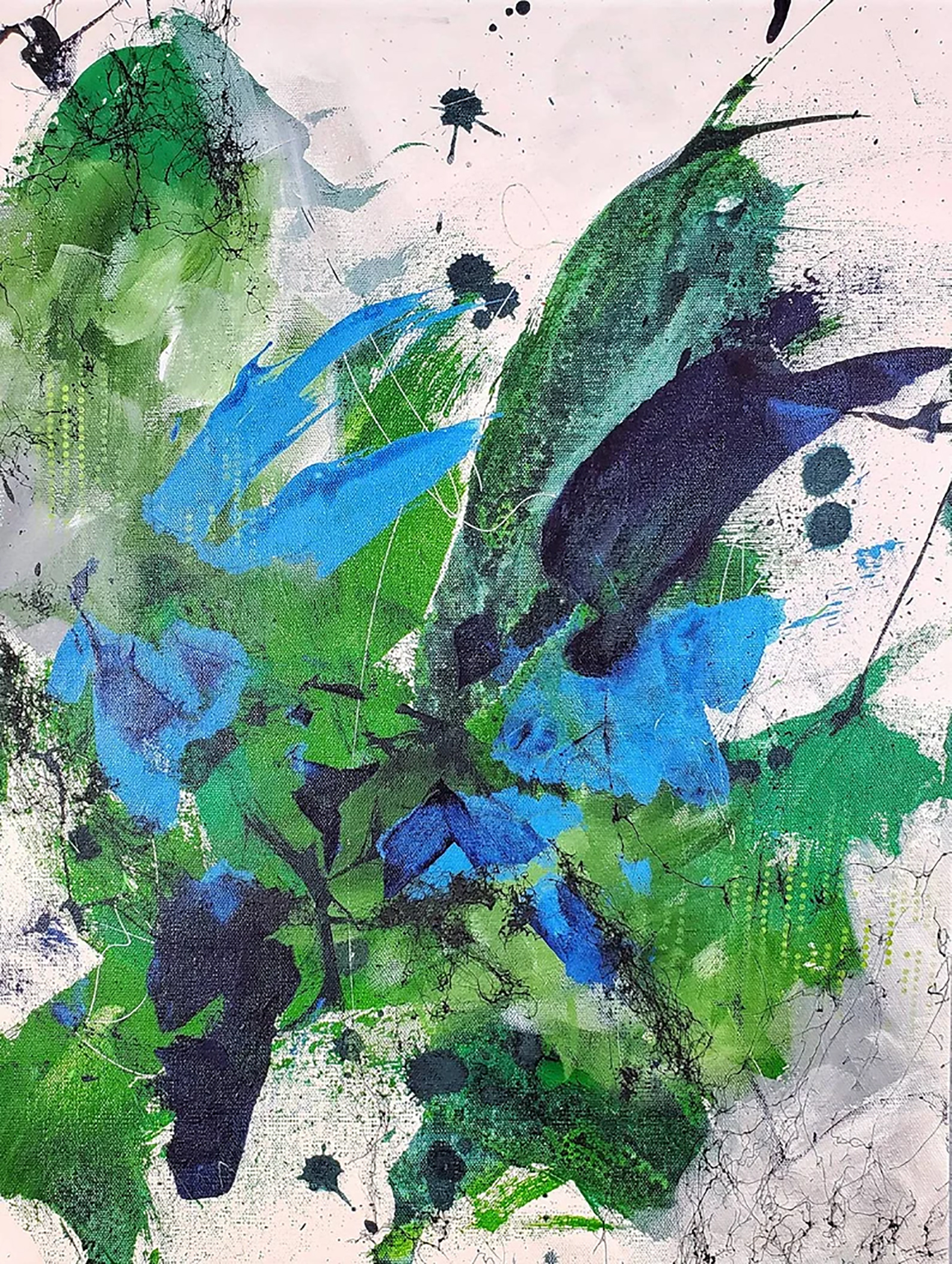 Inspired by the people, music, and natural world around her, Kunz creates bold acrylic and ink paintings that incorporate color, composition and texture. Her work is a mix of styles, ranging from sleek and contemporary to rough and organic.
"I enjoy creating abstract work because I believe everyone can relate to it," Kunz writes in her Artist Statement. "I regularly hear people telling me what they 'see' in each piece and love how the viewer can connect to my work in that way."
Kunz has been practicing art professionally for more than a decade and is self-taught. At times, she achieves her end results using non-traditional painting materials, such as spatulas and pizza cutters.
"My emotions play a huge role in each piece," she writes. "When I'm happy, my work is softer, lighter and is filled with bright colors. When I'm struggling, I tend to use heavier brushstrokes, more texture, aggressive paint splatters and, of course, darker colors. My work is…very much a reflection of who I am as a person."
Kunz has exhibited at art galleries, art shows, restaurants, airports, malls and other venues around the Fargo-Moorhead region. Her work has been spotlighted in several publications, including Fargo Monthly Magazine, The Forum, Design & Living Magazine and more.
A lifelong art enthusiast, Kunz turned her attention to the visual arts during a ceramics class in high school. She discovered her passion for painting years later, after starting a family and leaving her job as a banker to go back to college. One day, she happened to come across a painting on the internet that caught her eye, and it led her to wonder about her own potential talents as a painter.
"I started small, with a few canvas boards and some cheap brushes and craft paint," she states in a blog on her website. "I painted at my living room table in-between doing homework and caring for my daughter."
Kunz learned through trial and error, watching online videos, reading books and experimenting with different painting styles. She shared photos of her work on Facebook, and word of her talent spread. She began taking commission jobs. In time, she upgraded her supplies and moved her painting studio from her living room to a larger, dedicated space in her basement.
In 2015, still relatively early into her career as a painter, Kunz was selected by global acrylic paint brand Liquitex to be one of the company's Diamond Artists, part of a year-long promotion celebrating the company's 60th anniversary. Only 12 artists were chosen as winners of the contest. Kunz's win exposed her and her work to hundreds of thousands of art fans around the world.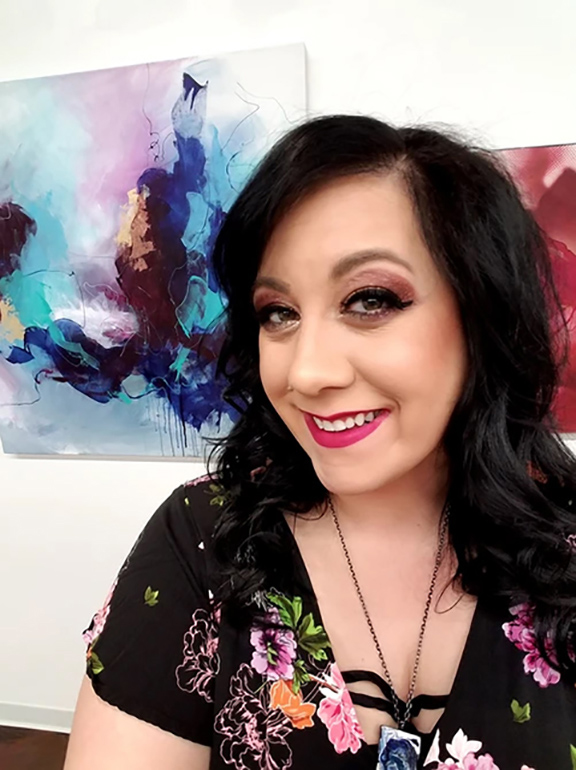 Kunz has also been selected – twice, in 2015 and 2017 – for an Artist Quick Start Grant by the Lake Region Arts Council and McKnight Foundation, in 2015 and 2017, and she received an Individual Arts Partnership Grant from the Arts Partnership in 2015.
There will be an Artist Reception with Kunz on Thursday, Jan. 26 from 1-3 p.m. in Legacy Hall on the M State Fergus Falls campus. Free and open to all, it will be a shared reception with Kristi Kuder, the artist behind another exhibition at the campus, called "Delicious Ambiguity," on display in the Waage Gallery Jan. 9 – Feb. 28.
Both the Charles Beck and Waage galleries are free and open to the public from 8 a.m. to 5 p.m. Monday through Friday.