Endowment honors M State coaching legends Retzlaff, Williams
Anyone who played sports at M State Fergus Falls or cheered from the sidelines is likely familiar with coaching legends Dave Retzlaff and Ann Williams. Both made a tremendous impact on the community college, and Fergus Area College Foundation is excited to honor them with the creation of the Retzlaff-Williams Endowment.
Creating a legacy of success on and off the court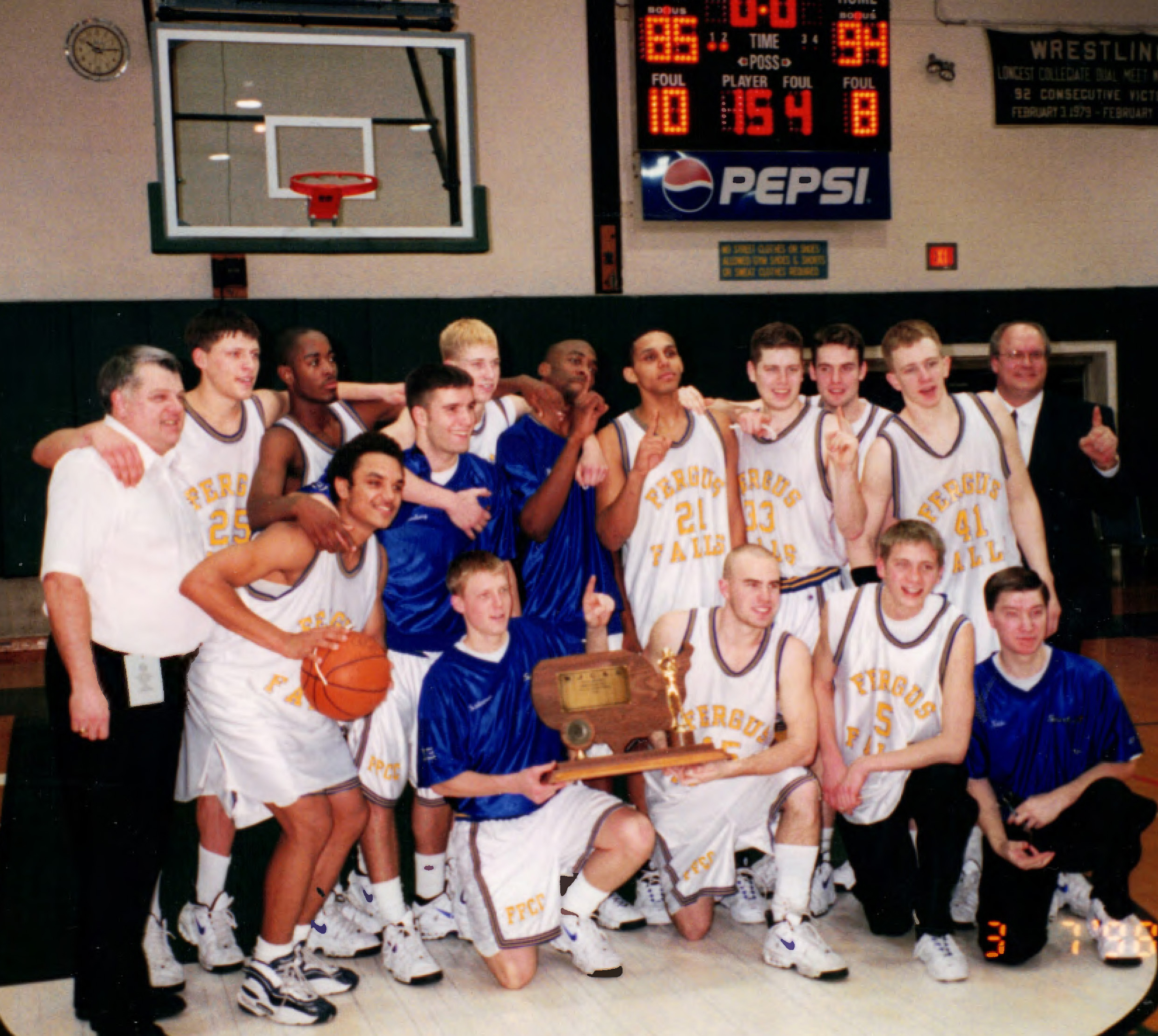 Retzlaff began coaching basketball at the community college in 1968. Although he started his career with two losing seasons, he went on to coach 36 consecutive winning seasons before retiring in 2006. One of the greatest wins came in 1998, when the men's basketball team won the NJCAA Division III National Championship with a 29-0 record.
With that win, the Spartans became the only Minnesota community college basketball team to win the title and go undefeated. During his 43 years as a Spartan coach, Retzlaff was named MCAC Coach of the Year six times and National Coach of the Year by the NJCAA in 1998.
Williams coached volleyball, softball and basketball from 1978 to 2011. There were many big wins during her 30-year career, including defeating Manhattan College 61-58 with just eight players and winning the 2001 NJCAA Division III National Basketball Championship. Williams also was named Coach of the Year in 1989 and 1998, and she was inducted into the Minnesota Community College Conference Hall of Fame in 1995.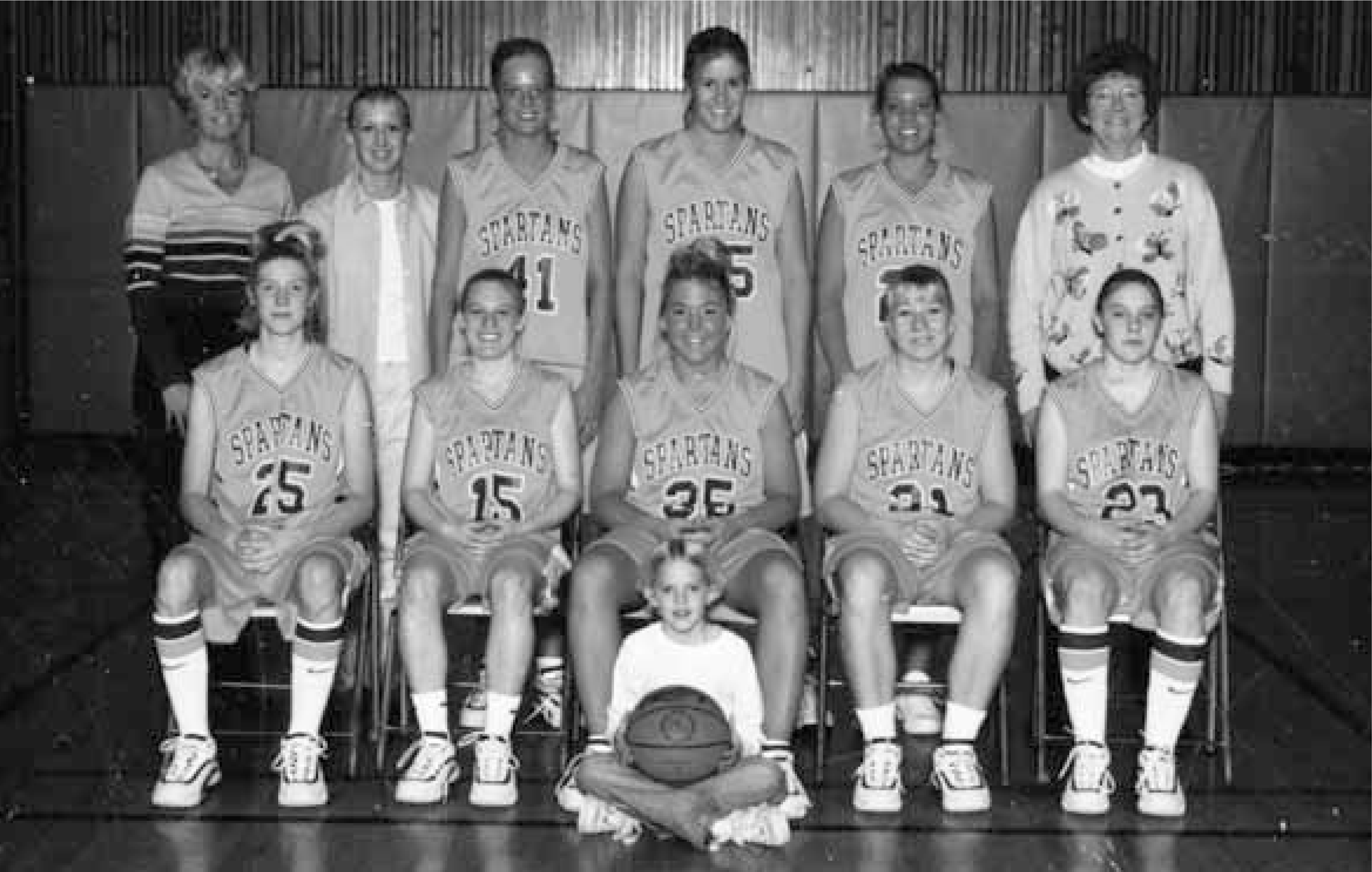 In addition to their coaching duties, Retzlaff and Williams were instructors at what was then Fergus Falls Community College. Retzlaff taught physical education and served as the intramural sports director, while Williams taught health and biology. Both felt it was essential to show student-athletes that there was more to life than sports.
"It was important to me to teach academically and show students that both sports and academics are important," recalls Williams. "While we always played to win, I taught my players that there are more important things than basketball, such as conduct, values and goals."
 "I cared about them as people and helping them establish their academic goals," Retzlaff says of his students.
Throughout their time at the college, Retzlaff and Williams cultivated close relationships with many of their athletes, students and fellow faculty members. Those relationships still hold strong today.
Renae Rasmusson, Williams' former assistant volleyball coach, says, "They invested a lot of time throughout their years of coaching and teaching. They've influenced many students and athletes, (many of whom) still keep in touch with them. Those (alumni) still follow the activities and sports ... because of the impact these coaches have had in their lives."
 Faculty, alumni and the community have continued to honor the success of Retzlaff and Williams both on and off the court. The coaches were inducted into the Spartan Hall of Fame in 2017, further cementing their legacy at the college — but it doesn't stop there. Scott Colbeck, who played basketball for Retzlaff in the late 1980s, wanted to do more.
"To have two coaches of the caliber of Dave Retzlaff and Ann Williams at the same college at the same time for so long is unheard of," says Colbeck. "(Their) impact ... was enormous and long-lasting, and I thought there needed to be a way to honor them for years to come. One way to do that is to establish a scholarship in their name."
The more Colbeck thought about it, the more convinced he became. He approached FACF about his idea, spearheading the creation of the Retzlaff-Williams Endowment.
The Retzlaff-Williams Scholarship Endowment
The Retzlaff-Williams Endowment has been in the making for a while, but FACF is thrilled to be in the home stretch. Executive Director Lori Larson says the foundation is just shy of reaching its $30,000 goal for establishing the endowment. Once fully funded, the Retzlaff-Williams Endowment will provide annual scholarships to students enrolled at M State Fergus Falls, which the coaches support wholeheartedly.
"Education is the key to a quality life, (but) many people don't have the funds to attend college. This scholarship will help deserving students focus on their education and other activities important to college life," Williams says.
Want to help FACF reach its funding goal for the Retzlaff-Williams Endowment? Visit facfmstate.org to make an online donation (please reference the Retzlaff-Williams endowment in the notes). For more information about scholarships available through the FACF, contact Lori Larson at 218.736.1514 or lori.larson@minneosta.edu.