Dream of citizenship comes true for M State student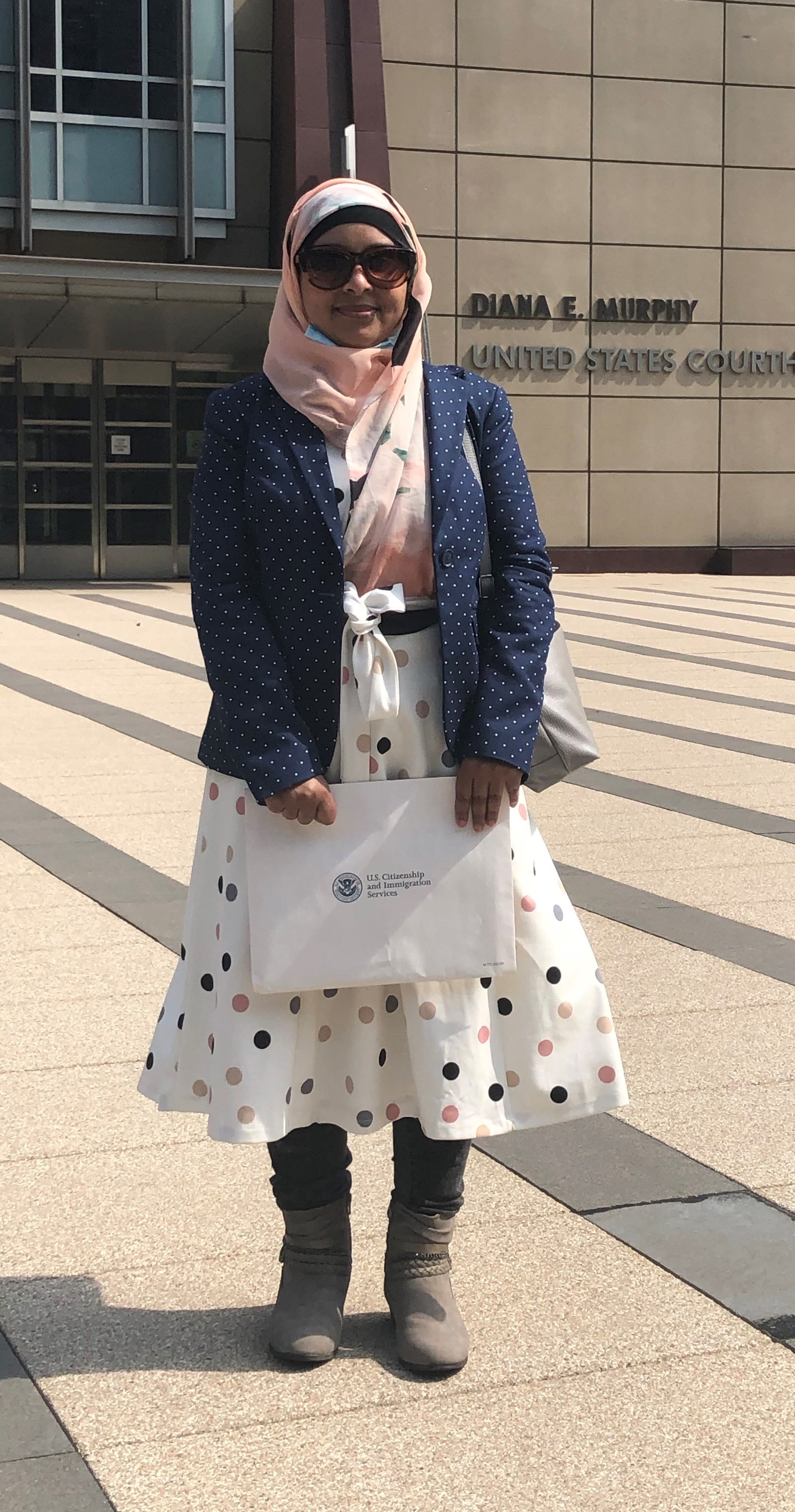 M State student Hemeda Afdal has dreamed of becoming an American citizen since she came to the United States from Turkey as a refuge six years ago, and that dream came true in August when she became a naturalized citizen at a ceremony in Minneapolis.
"I felt so happy and glad that one of my dreams came true," Afdal said. "For me, becoming a citizen was a significant goal in my life since I came to the U.S., for my kids as well as my family."
She's currently a student in M State's Cybersecurity program and, following her M State graduation, plans to earn a four-year degree in Computer Information at Minnesota State University Moorhead.
Afdal attended Middlesex Community College in Massachusetts as a nursing student until she and her husband and their four children moved to Moorhead, where her husband works, and she enrolled at M State in 2016.
"I started looking for something that I'd like or have a passion for," said Afdal, whose youngest two children were born after she moved to Moorhead. She opted for Cybersecurity because she has the patience that's required in the profession, "and I can work anyplace, like a hospital or business, and I can help."