Congratulations to Blomseth, Spartan golfers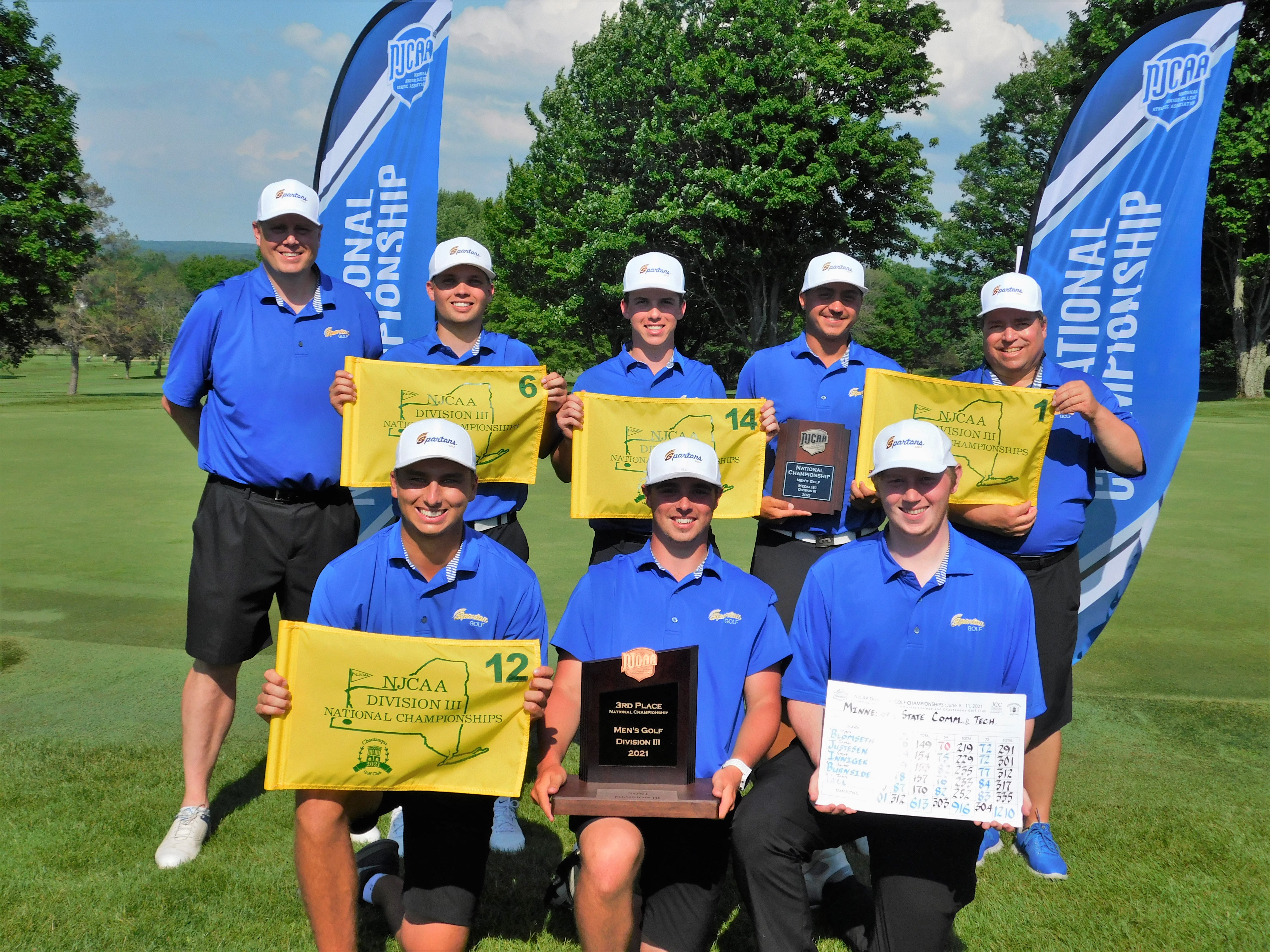 Congratulations to individual champion Wyatt Blomseth and his Spartan golf teammates for their 3rd place finish in the NJCAA Division III national golf championship June 1-4.
Blomseth, a sophomore from Detroit Lakes, finished with a four-day total of 291 to edge out Andreas Huber of Sandhills Community College (North Carolina) by a single shot. His four-day total is the lowest individual total any M State golfer has carded at the national tournament, held annually in Chautauqua, N.Y.
This year's tournament is the Spartans' third consecutive third-place finish and the ninth consecutive top five finish since winning the 2012 title.
"What an incredible day of golf as Wyatt made history winning the individual national championship. He was in the zone and was unflappable all week," said Spartan coach Jason Retzlaff after the final day of tournament play. "His ability to think clearly and execute under pressure was on full display. He had highlight reel shots on 10 and 11 and an amazing eagle putt from 50 feet on the 13th.  His perfect drive on 18 sealed it." 
Sandhills Community College (1197) edged out Georgia Military (1198) by one shot to win the national championship, with M State third at 1220.
Four Spartans earned All-American honors: Blomseth (first team), Carter Justesen (first team), Grant Inniger (second team) and Hunter Burnside (honorable mention).
M State individual four-day results and place:
Wyatt Blomseth 73-76-70-72= 291 (1st Place)
Carter Justesen 75-79-75-72= 301 (T-6)
Grant Inniger 74-79-82-77= 312 (T-11)
Hunter Burnside 79-78-76-84= 317 (14)
Mikey Vall 83-83-80-76=322 (T19)
John Vall 83-87-82-83= 335 (30)