Choir concert will be a 'Juxtaposition' of songs, styles
Voices from multiple M State choirs will fill Legacy Hall with song on Sunday, December 4 for a mixed-genre concert titled "Juxtaposition."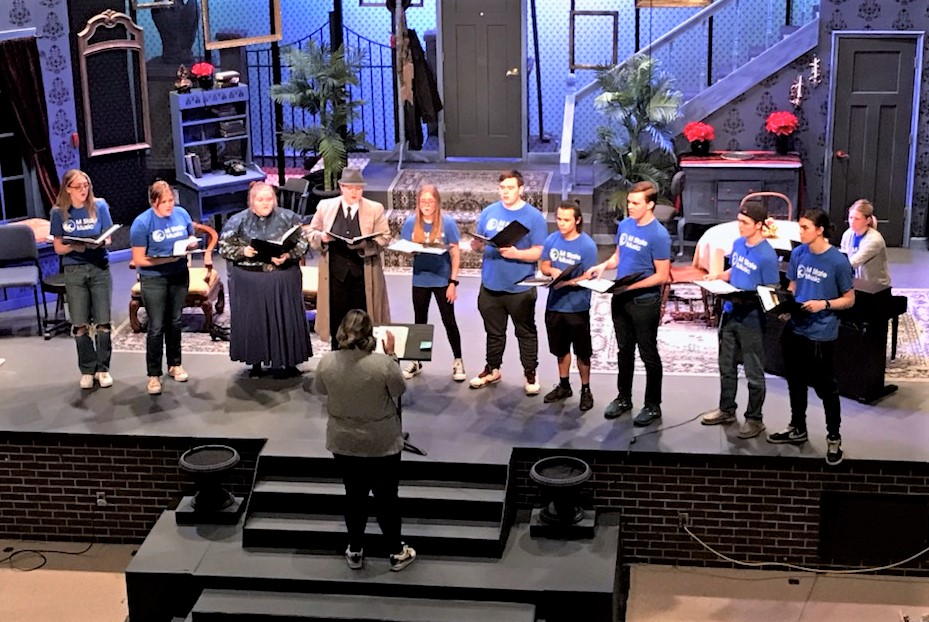 Choir Director Laura Quaintance said the concert's name was inspired by how the featured song selections juxtapose with related text, themes and styles.
"The musicians have loved taking a dive into the music and its stylistic features, as well as the interpretations, be them common or uncommon, to make this performance one worth seeing," Quaintance said. "We hope you'll join us for this performance!"
The concert will include holiday carols like "Star Carol" and "This Little Babe" along with traditional tunes like the Scottish "Loch Lomond" and Appalachian folk favorite, "Bright Morning Stars." The hymn "Ubi Caritas" will also be featured, as will the inspirational narrative piece, "We Can Mend the Sky," the rhythmic acapella number, "Wanting Memories," and others.
M State's Concert Choir, Voice Ensemble and Chamber Chorale will all be performing – about 60 voices in all – and a number of students will be featured as soloists. The concert will be held in Legacy Hall at the college's Fergus Falls campus beginning at 2 p.m.
Tickets are free for M State students and staff and for children ages 5 and under, $5 for non-M State students and $11 for adults in advance ($14 for adults at the door). Advance tickets are available at the M State Bookstore in Fergus Falls, at 218.736.1556 or online at mstate.universitytickets.com.
M State serves more than 6,500 students in credit courses each year in 70 career and liberal arts programs online and at its campuses in Detroit Lakes, Fergus Falls, Moorhead and Wadena. The college also partners with communities to provide workforce development services and other responsive training programs.