Charles Beck Gallery hosts Art of the Lakes juried exhibit
M State's Fergus Falls campus will be hosting "Inspirations 22," the Art of the Lakes organization's inaugural juried art show, at the Charles Beck Gallery Sept. 12 – Oct. 27.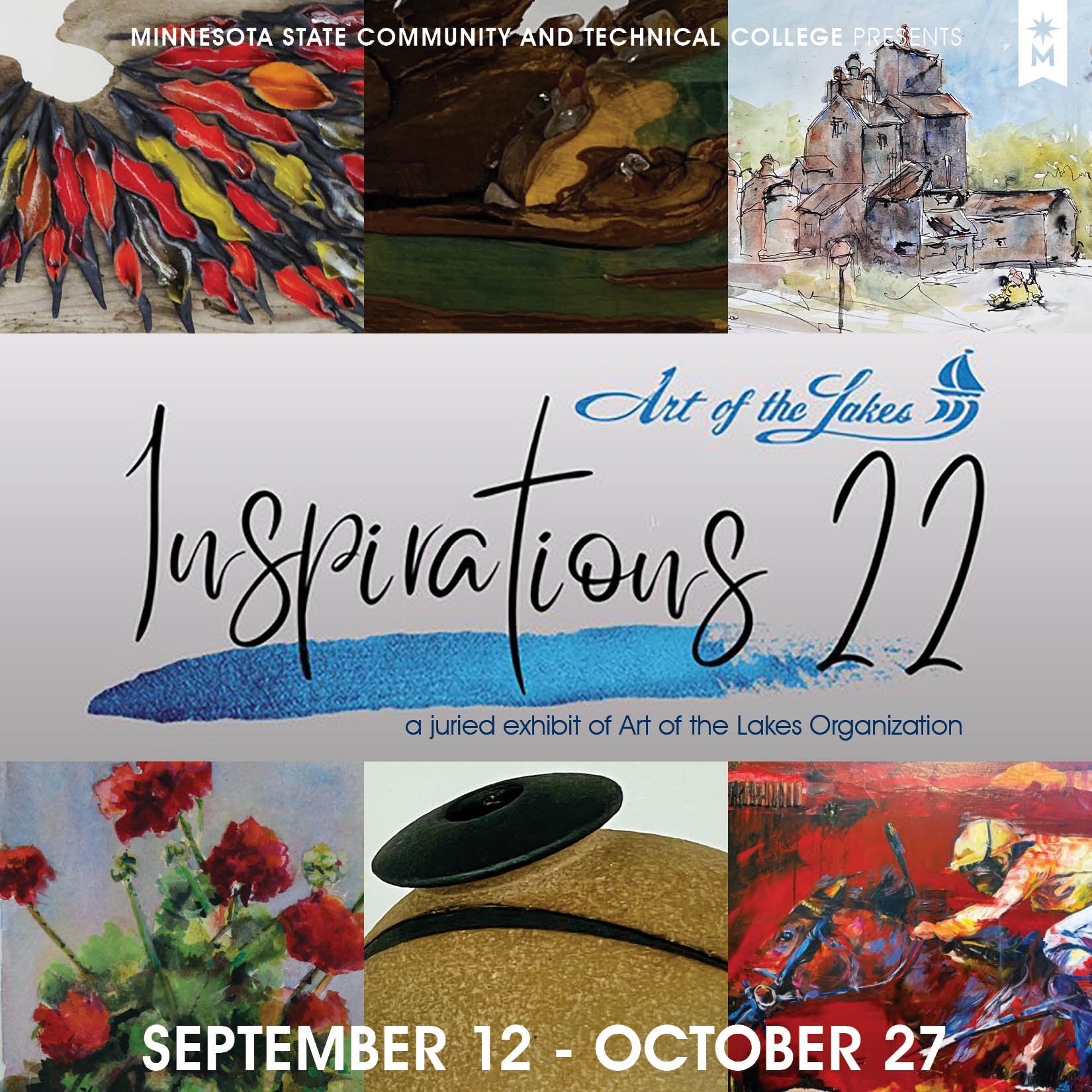 "Inspirations 22" showcases a diverse array of juror-selected works created by 26 member-artists of Art of the Lakes, a Battle Lake-based association of artists and art-lovers from across the lakes area. The exhibition includes original paintings, prints, fiber art, jewelry, ceramics, sculptures and other artforms, highlighting the many different mediums, styles and techniques used by Art of the Lakes artists.
"The exhibit is an excellent collection of varied forms of expression in many different mediums," says Kristi Kuder, Chair of the Art of the Lakes Board of Directors. "It's an impressive collection of artworks created by our local artists. There are some nationally recognized, award-winning artists included in the show, and a few artists are undiscovered gems."
The 32 pieces selected for inclusion in the show were chosen for their "overall artistic excellence," Kuder explains. Exhibition jurors – Lori Charest, an accomplished potter, owner of The Potter Daughter on Otter Tail Lake and a ceramics instructor at M State in Fergus Falls, and Tania Blanich, Director of Operations at the Arts Partnership in Fargo-Moorhead – rated submissions on four criteria: clarity and uniqueness of creative vision and intent, level of innovation, artistic quality, and mastery of the medium used.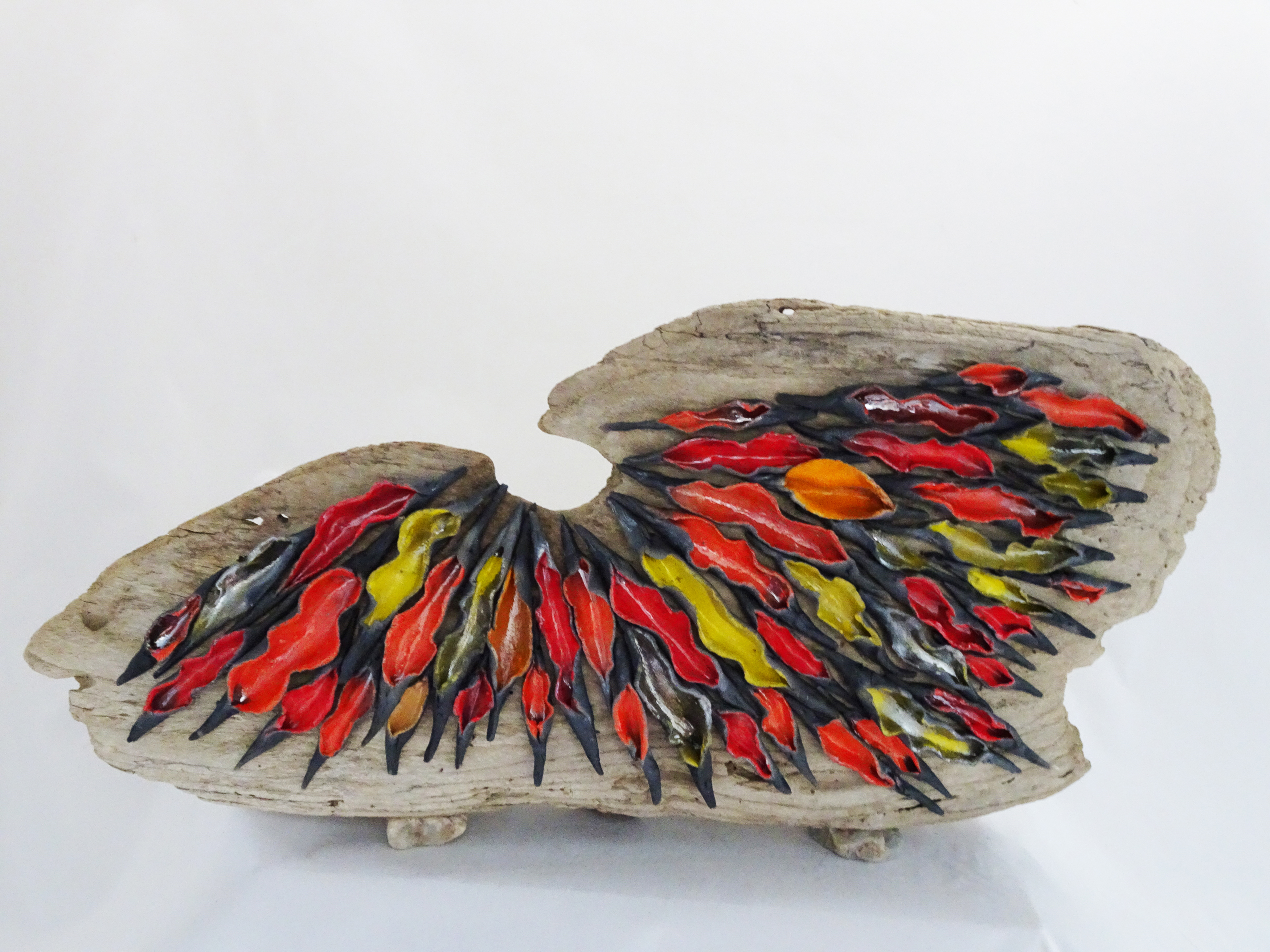 Many of the works in this exhibition are expressions of nature, animals and human connection rooted in the artists' experiences of life in the lakes area.
The name "Inspirations 22" was devised to encompass all sources of artistic inspiration, and to denote the year of the exhibit (the number 22 stands for 2022). Kuder said Art of the Lakes hopes the inaugural juried show will grow into a regular, recurring event, with the number in the name changing with each new year of the show.
Art of the Lakes is a volunteer organization that promotes interest in the visual arts, sponsors art exhibits, stimulates art appreciation among children, and encourages emerging artists of all ages. It is a member organization with more than 145 art-loving and artist members.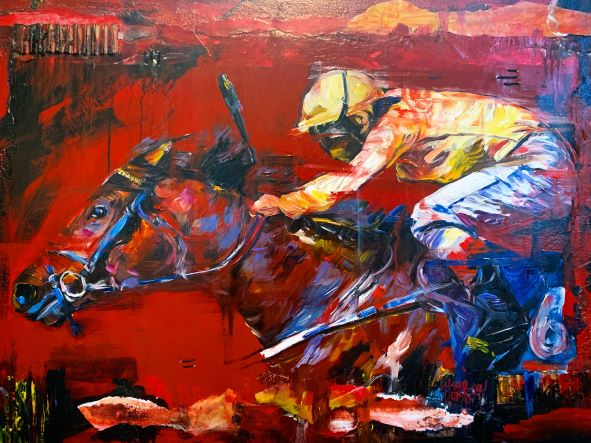 A public Artist Reception for "Inspirations 22" will be held Thursday, October 6 from 1-3 p.m. in Legacy Hall. It will be a shared reception with another exhibition hosted by M State's Fergus Falls campus during that same Sept. 12 – Oct. 27 timeframe, "Shared Affinity, Distinctive Paths," in the Waage Gallery.
Both galleries are open to the public during regular college hours, from 8 a.m. to 5 p.m. Monday through Friday. There is no cost for admission to the exhibits or reception.
As a member of the Minnesota State system, M State serves more than 6,500 students in credit courses each year in over 70 career and liberal arts programs online and at its campuses in Detroit Lakes, Fergus Falls, Moorhead and Wadena. By partnering with communities, the college also provides workforce development services and other responsive training programs.