Accounting students assemble care kits to share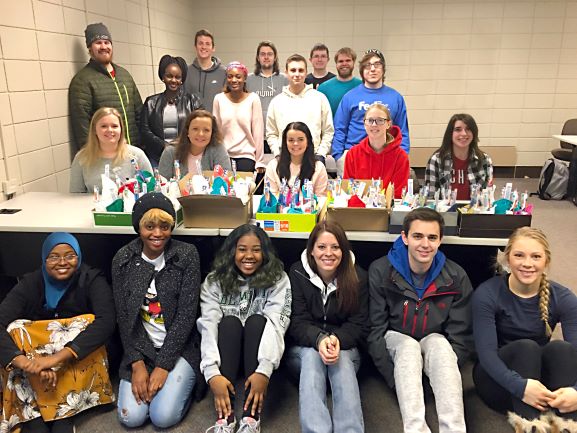 A class project by students in M State's Managerial Accounting class has resulted in 100 new personal care kits that will be shared through the food pantry on the Moorhead campus.
Accounting instructor Nancy Stigen assigned students the task of manufacturing the kits, and students worked in groups to develop budgets and prepare an analysis based on actual and expected results. On the last day of the project, the students assembled the kits, each containing a wash cloth, toothbrush, toothpaste and soap.
Special thanks go to Microtel in Moorhead and the Dental Student Organizations on the Moorhead campus for their generous donations for the kits.