Current Year Institution Facts and Figures
Current Year Institution Facts and Figures: Updated annually by October 31.
Snapshot Profile: (copy from Facts & Figures Page – including section text)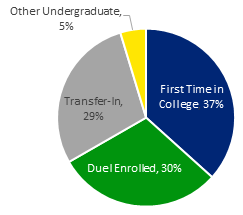 Fall 2017 Student Data:
The three primary categories of M State students include students enrolled in college for the first time, students transferring from another institution, and dual enrollment students.  Dual Enrollment students are receiving both high school and college credit.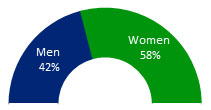 As a federal requirement, M state reports gender in the binary (men/women) categories
Racial and Ethnic categories represent terminology used in official Federal reporting and may not reflect the way our students think about themselves.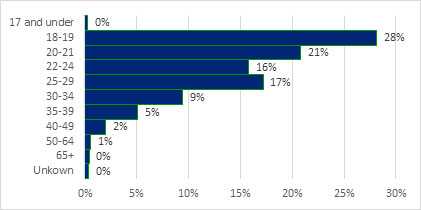 Excluding dual enrollment students, M State's student age distribution and full-time/part-time status is: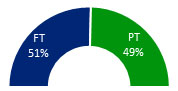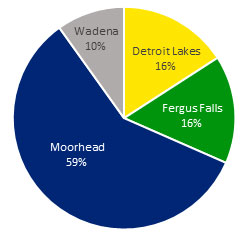 M State students are assigned a home campus based on geographic location and academic program. 

With a wide variety of options, students have three primary types of schedules: only ground-based courses, schedules with both ground-based and online courses, or online-only schedules.