Diversity in the M State community
Diversity at M State
Here you'll find stories about the many ways we have encouraged and celebrated diversity in our M State community.
M State student honored for contributions to local Native American community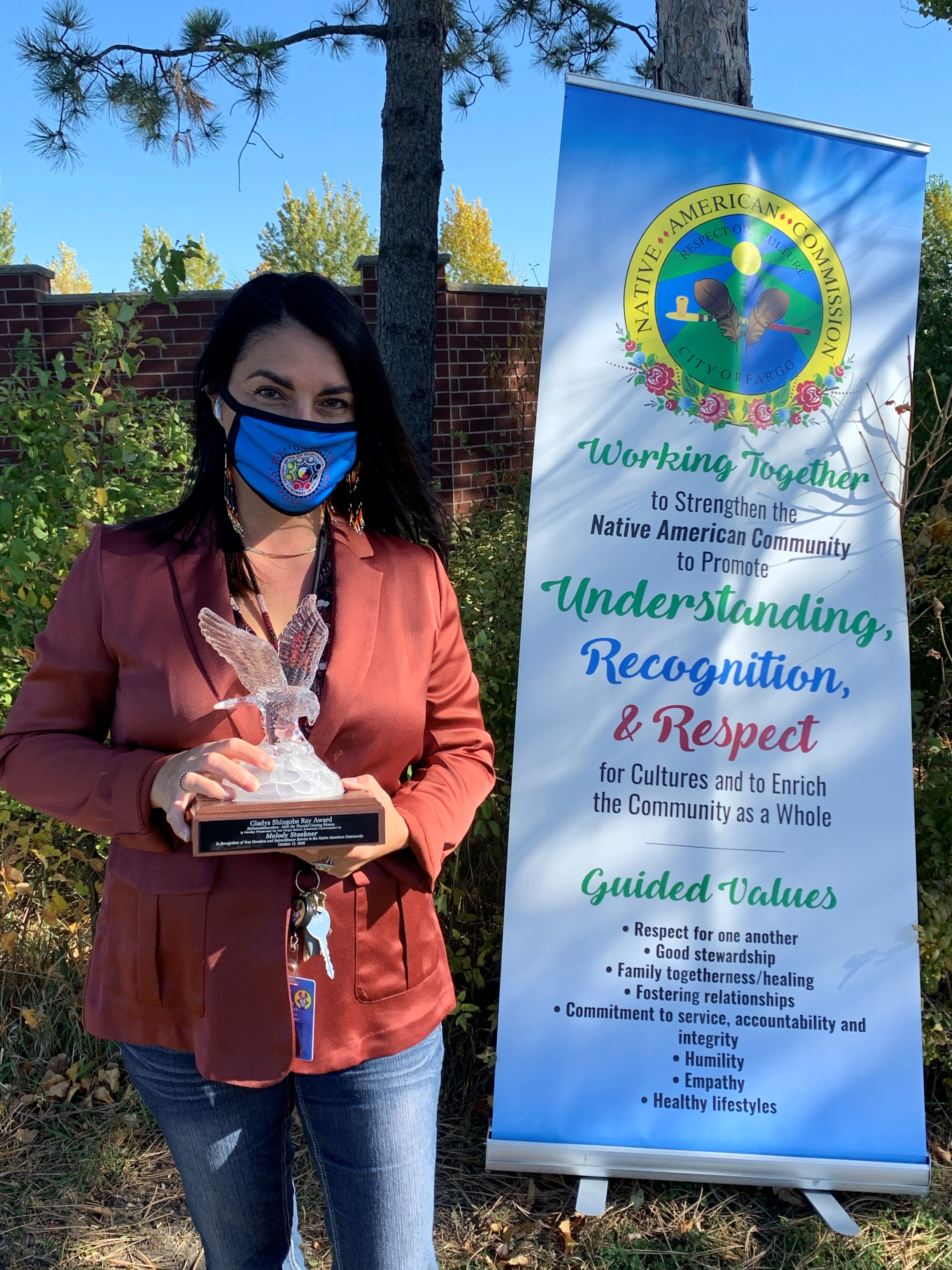 Posted October 2020
As the college celebrates Indigenous People's Day on Oct. 12, M State congratulates student Melody Staebner for her work on behalf of the Native American community in Fargo Moorhead.
During the opening ceremony of the Virtual Indigenous People Day Celebration, Staebner was honored with the 2020 Gladys Ray Award for her outstanding contributions to the indigenous peoples of Fargo.
The award was created in honor of Gladys Shingobe Ray, a dedicated lifelong human rights advocate and volunteer who served her community through her involvement in numerous organizations and programs. It is presented annually by the Fargo Native American Commission.
Staebner is a student in M State's Associate of Arts-Social Science Emphasis program.
On Indigenous People's Day, the college and the community honor the beautiful traditions, heritage and resilience of the tribal nations and the Native American community.
Juneteenth 2020
Posted June 2020
June 19, 2020, marks 155 years to the day that Gen. Gordon Granger marched with Union troops into Galveston, Texas, proclaiming that slavery was abolished in the state of Texas and thereafter throughout the United States. 
On that historic date, "Juneteenth," the holiday to commemorate and celebrate the end of slavery in our country, was born. We all should take time to celebrate and reflect on  Juneteenth, as it is an important part of our nation's history. It's a day for African Americans to rejoice on the historical accomplishments gained from having the freedom to access educational and economic opportunities.
While these gains should be celebrated, we also have to recognize that there are still disparities and achievement gaps in many areas within our communities of color. As one community, we must continue to engage in dialogue but continue to develop sound strategies that will lead to closing these gaps in the future.  
There are a variety of ways to celebrate Juneteenth individually or as a community. Many people take time to engage in reading or watching documentaries about black culture/history, patron black businesses or simply have a neighborhood cookout and a conversation about how you and your neighbors can work collaboratively to build an inclusive community for all of our families.
Please take a moment to commemorate Juneteenth in your communities!