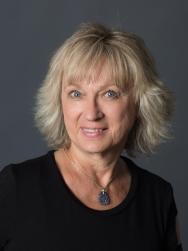 (218) 846-3752 - Detroit Lakes
(218) 846-3752 - Online
Professional information:
Network administrators are charged with the responsibility of building,
monitoring and performing maintenance on the components that make up the
computer networks on which much of the modern world depends. Marlene
Craik says her goal as an instructor in Computer and Network Technology
is to ensure that the M State curriculum meets the educational needs of
these requirements.
Craik has been a network administrator for several organizations,
including county government and a Midwestern newspaper. She has more
than 20 years of experience as a teacher and a trainer in the field of
technology. Ten of those years have been as an instructor at M State,
where she has enjoyed helping students succeed in this expanding field.
She has a bachelor's of applied science degree in computer information
systems from University of Mary in Fargo and an associate degree in
networking from M State - Moorhead. She has also earned Cisco Certified
Network Administrator certification.
Contact