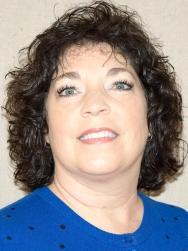 Since 2013, Leah Rocholl has been a member of the clinical faculty for the Associate Degree in Nursing program on M State's Wadena campus.
She has more than three decades of nursing experience, including in neuro and cardiovascular intensive care units and more than 28 years in emergency departments. In addition to teaching, she currently works in the emergency department at Tri-County Health Care and is an instructor in Advanced Cardiovascular Life Support.
"I love working and teaching in the acute care clinical setting. I am very excited to be teaching ACLS to other health care professionals. In the near future, I hope to become certified to teach Comprehensive Advanced Life Support, which is a critical care course that is taught by a team of health care providers to rural health care providers/workers in outlying communities of Minnesota."
Rocholl earned her Associate Degree in Nursing from North Dakota State University and her Bachelor of Science in Nursing from Minnesota State University Moorhead.
She and her husband have two adult children. Rocholl loves sports (especially NDSU Bison football), the outdoors, traveling and cooking/baking, and she strives to live with intention.
Contact