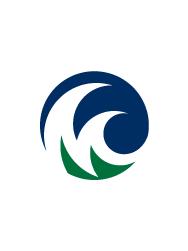 (218) 299-6853 - Moorhead
As M State's dean of academic support, Angela Mathers provides leadership for the libraries, Spartan Centers and K12 collaborative partnerships. She joined M State in 2011 as the director of student life and subsequently served as director of student engagement, dean of academic quality and support, and dean of academic support and inclusion. Most recently, she has taken on oversight of the K12 team.
Mathers earned her bachelor's degree in Mass and Speech Communication and master's degree in Sociology, both from North Dakota State University. While at NDSU, she kindled a passion for social justice and civic engagement, serving as the graduate assistant for the Office of Equity, Diversity and Global Outreach from 2008-2010.
Prior to joining M State, she served as an area representative with ASSE International Student Exchange and as the community development director at THE GOD'S CHILD Project. Mathers is an alum of the United Way's 35 under 35 Leadership Program, the NEW Leadership Development Institute, a 2015 recipient of M State's Distinguished Achievement Award and a 2009 recipient of NDSU's Tapestry for Diverse Talents award. She has been on the board of trustees for the Jeremiah Program's Fargo office since 2017 and has served as vice chair since 2019.
Contact