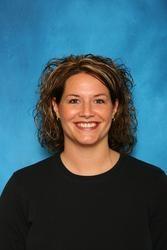 (218) 736-1588 - Fergus Falls
Dr. Amber Reed joined M State in 2003 and is currently the Interim Associate Dean/Director of Nursing for the PN and ADN programs. She has previously taught in the Nurse Aide, Practical Nursing and Associate Degree Nursing programs on the Fergus Falls campus.
Reed has also coordinated and taught the RN and LPN Refresher Courses through M State's Workforce Development Solutions, where she developed and taught continuing education and health courses.
She is a concurrent enrollment mentor for the nurse aide instructor at Kennedy Secondary School in Fergus Falls and an adjunct instructor at Minnesota State University Moorhead in the RN-BSN program.
Dr. Reed obtained her practical nursing diploma and associate degree in nursing at Fergus Falls Community College, BSN and MSN degrees from MSUM, and DNP from Winona State University.
She presented her doctoral evidence-based practice project at the Midwest Nursing Research Society conference in Minneapolis in April 2017, and "Implementation of Advance Care Planning in a Rural Minnesota Long-Term Care Facility" by Dr. Amber Reed and Dr. Julie Ponto was published in the Journal of Palliative Care and Nursing, Volume 1, Issue 2.
Contact