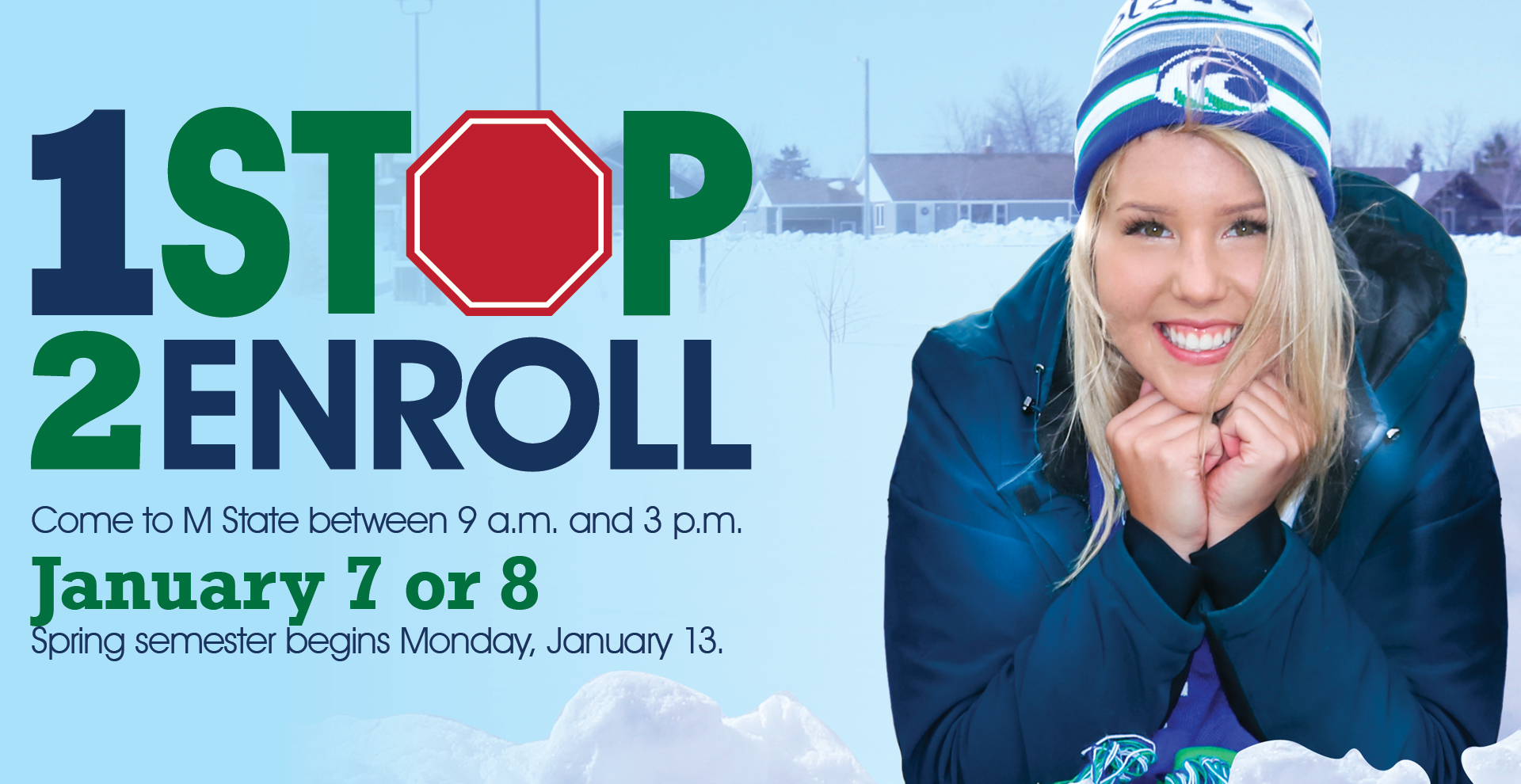 1Stop2Enroll
At 1Stop2Enroll, you can apply to M State, get accepted, take Accuplacer assessment tests (if needed), learn more about financial aid and register for classes -- all in one stop. If you're unable to attend a regular registration session, come to any M State campus between 9 a.m. and 3 p.m. on our scheduled 1Stop days.
Here's what you need to apply and register:
1. Transcripts from your high school and any colleges you've attended.
2. $20 application fee.
If you have any questions about 1Stop2Enroll, please contact us at 877.450.3322 or email info@minnesota.edu.
Let us know you're coming! Keep in mind technical programs fill on a first-come, first-served basis. Please sign up below.
Detroit Lakes
Fergus Falls
Moorhead
Wadena